Intergea Network is a network of car dealerships rooted in a territory that nowadays amounted seven regions and seventeen provinces of central and northern Italy.
The Network was born from the development of a strategic project in the automotive distribution sector of settled by Intergea in the conviction that the business association and the concrete connection between companies are the better choices to face the future and that the family approach is always a satisfying formula.
The medium/small company managed by a owner or a family has in its role and in its territory integration the lifeblood of development.
At the center of all, remain the human relationships between the property, its collaborators and customers, supported however by an efficient and functional structure partner.
Territory
The companies, which make up Intergea Network, are the strongest testimony of the value of the project. The experienced changes and the results achieved are a strong motivation for all Dealers interested in joining the Network.
Intergea participates in Intergea Network, but has no management, coordination and control on the companies.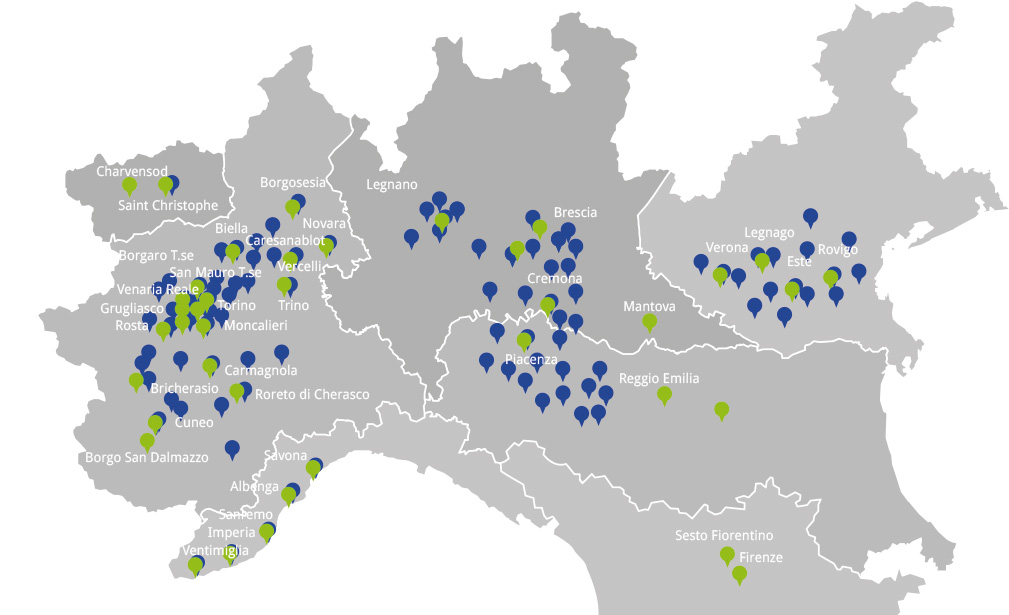 Partnership: development model
Based on the experience gained in the automotive sector, Intergea has chosen to focus on a model of global development based on joining a company.
A strategic choice, which rewards individual initiative and allows individual companies to fully develop their design skills, contributing to the growth of the whole group.
Advantages
Reducing the car's life cycle, therefore with 2 sales in 8 years instead of 1, and consequent loyalty in assistance and services of 100% of customers, with improved margins.
Maximum driving safety for the customer with a car that is always new and advanced.
Cost certainty.
Strenghts
Exclusivity of the proposal also thanks to the insurance company Nobis Assicurazioni.
Maximum profitability for the sales force, so you always have the best with "Us".
Improvement of NPS thanks to the "customer is always right" technique.