Digital services for Italian excellence
Leonardo Digitale S.r.l. is an innovative start-up specialized in digital publishing and web platforms, established in 2020 from the complementary experience of three Italian companies of excellence: Intergea S.p.A., Delta Pictures S.r.l., and Triboo S.p.A.
Their mission joins the paths in a common goal: to support the economic development of companies that want to believe in the opportunities that Digital and the future can offer the Italian economic structure.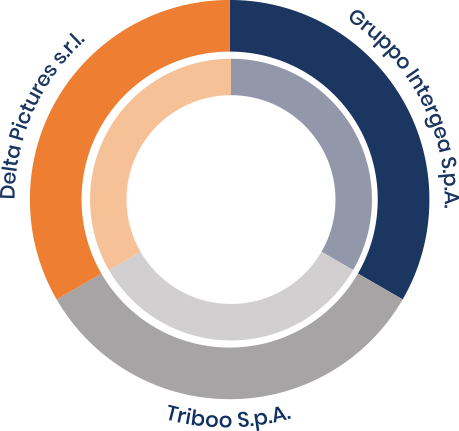 Leonardo.it – L'Italia che funziona
Only good news from the best of the Country
L'Italia che funziona is a magazine reporting good news from all around Italy and the world. In it, you can find out about virtuous companies, excellent public services, and simple news that nourishes our optimism: this publication is designed to tell us what we do not usually notice.
The goal of Leonardo.it – l'Italia che funziona a is to help rebuild trust in our country which, despite recent and historical problems, still has much left to offer. Specifically, the sections include narratives on virtuous companies, but also examples of public administration and institutions that stand out for their work, and a section of tips for a better life, to bring optimism into our everyday lives. In addition, readers can report their own Good News! and see it published in the magazine.
Leo Net

In a constantly developing situation in which being an online publisher is increasingly complicated, we have thought of a proposal for all those publishers who for various reasons cannot be structured: Leo Net!
With a single simple relationship we could support publishers in the technical and advertising fields, leaving them free to think only of developing and growing the Editorial part. We will launch Leo Net in the first months of 2021 with an already proven format.